Chipper Jones - Hall of Fame Dugout Mugs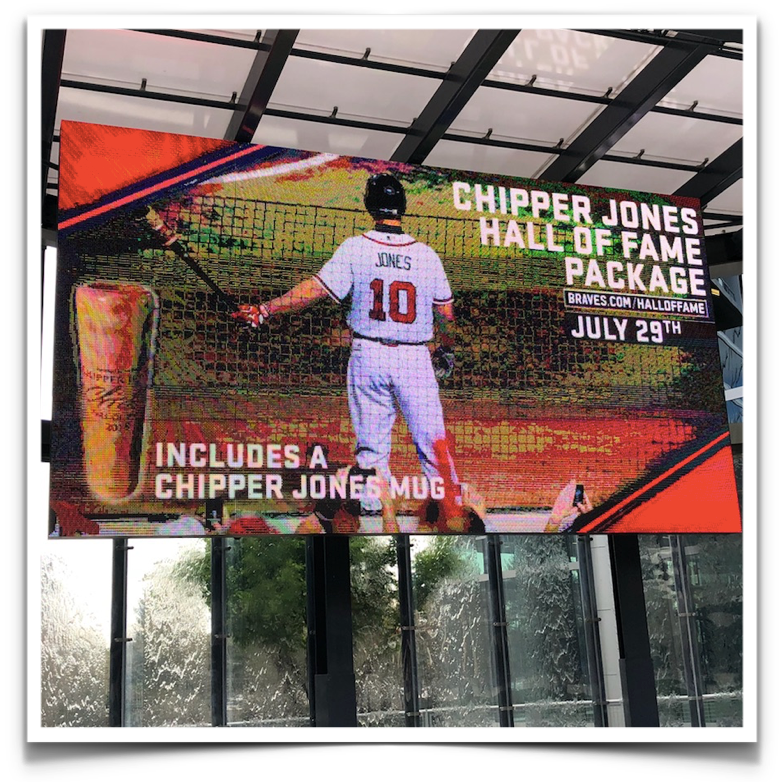 I was 12 years old when a new Sports Authority was opening up in Central Florida. My dad took off work early so we could go stand in line to score an autograph from my childhood hero...Chipper Jones. Sports Authority brought Chipper into their new store to sign autographs to help bring awareness and foot traffic to their newest location.
After a couple hours in line, it was finally my turn...I smiled and took a photo with him in my Braves hat and Braves Little League jersey, grabbed his autograph, and was literally jumping for joy in the parking lot at that Sports Authority.
So, when the Braves approached my company 16 years later, and asked us to get involved with a promotion involving Chipper and his induction into the Hall of Fame...as a grown man, I went out into the parking lot and literally jumped for joy.
ORDER YOUR CHIPPER JONES HOF DUGOUT MUG HERE
It is our absolute pleasure to announce that on July 29th, the Atlanta Braves will honor Chipper Jones at SunTrust Park and his induction to the Hall of Fame by offering our Limited Edition Chipper Jones Dugout Mugs for those who purchased a special ticket package.
All the members that make up Thompson Mug Company plan to be at the game to honor Chipper and cheer on a Braves victory!
ORDER YOUR CHIPPER JONES HOF DUGOUT MUG HERE