Dugout Mugs® Partners with the National Baseball Hall Of Fame!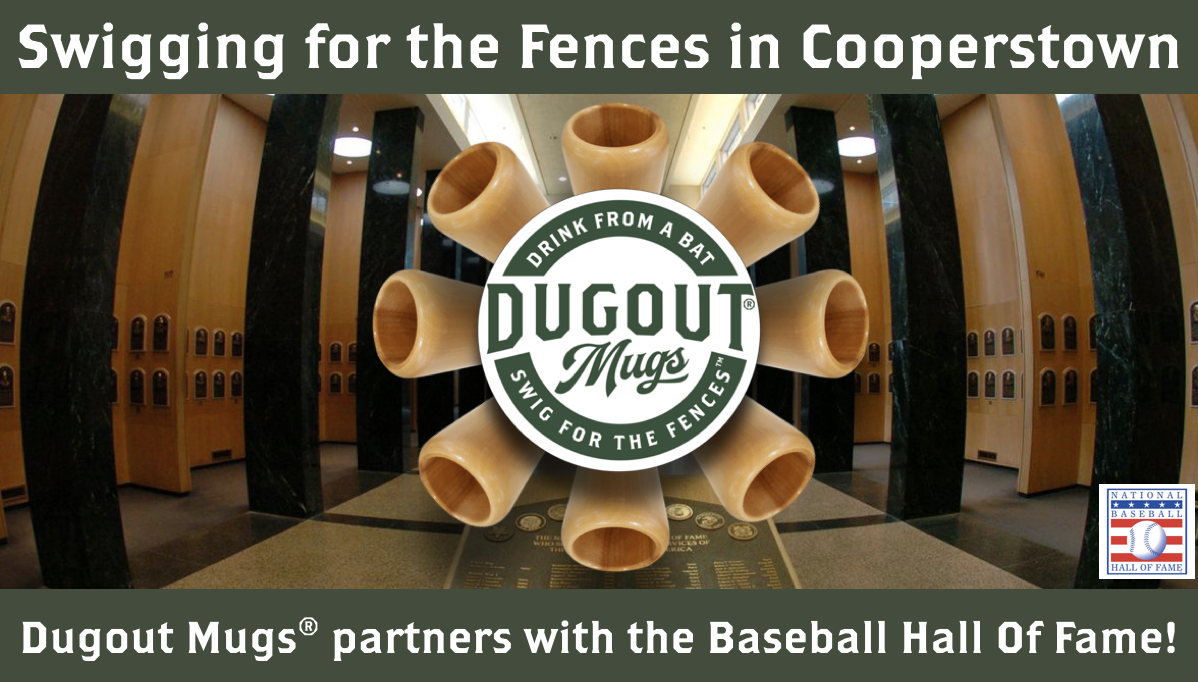 ​Dugout Mugs® is proud to announce ​the addition of ​the National Baseball Hall of Fame to their current offering of licensed items. They ​​already hold licenses with Major League Baseball and Minor League Baseball, as well as feature Bat Mugs for current players through the MLB Players Association.​

The company features the patented Dugout Mug® — the barrel of a baseball bat turned into a drinking mug​, but​ they also offer an entire line up of other​ baseball bat-themed items. The Wined Up® bat wine mug, the Knob Shot™ ​bat handle shot glass, the Season Opener™ baseball bat handle bottle opener, and The Cutter half baseball bottle opener.
Starting in January of 2020, Dugout Mugs® customers will be able to purchase a Bat Mug ​showcasing nearly 100 different Hall of Fame baseball legends, such as Cal Ripkin Jr, Nolan Ryan, Vladimir Guerrero, Tony Gwinn, and more! ​In addition to being able to purchase these Hall of Fame Dugout Mugs® ​online, they will also be gracing the halls of the popular Cooperstown destination as well. 
When asked about his company's explosive growth,
​Randall ​
Thompson replied,
"I will always have a love for the game, but I never thought my big debut was coming after I retired. Life is funny that way!"